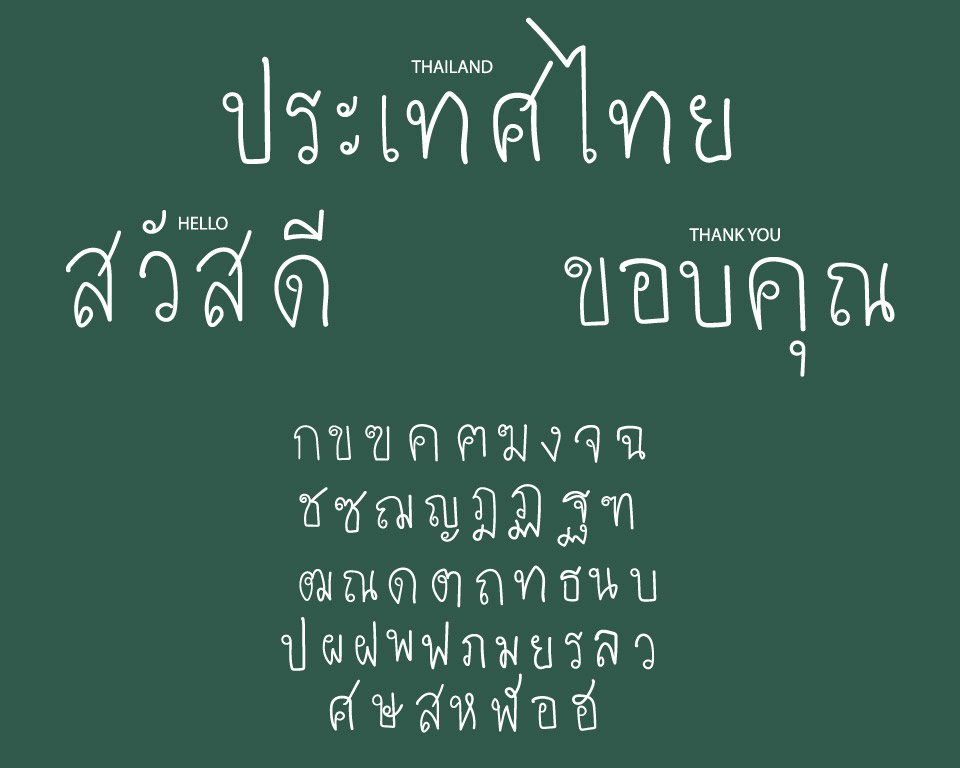 The Thai language is comprised of 44 consonants, 32 vowels and five tones in Thai pronunciation, along with a script that has Indian origins.
The Thai language, belonging to the 'Tai' family, is the standard spoken language in Thailand and is used for governmental and administrative purposes across the country. Regional dialects are particularly distinct depending on whether the speaker is from the North or South of Thailand.
Other languages spoken in Thailand are Chinese, Lao, Malay and Mon-Khmer. The use of English is becoming more prevalent in government and commerce. It is also being taught as a second language in secondary school and universities, which enables the English-speaking visitor in Thailand to have little trouble conversing.
The largest concentration of people speaking Thai outside of the country is in the US; in particular in the states of California and Los Angeles.